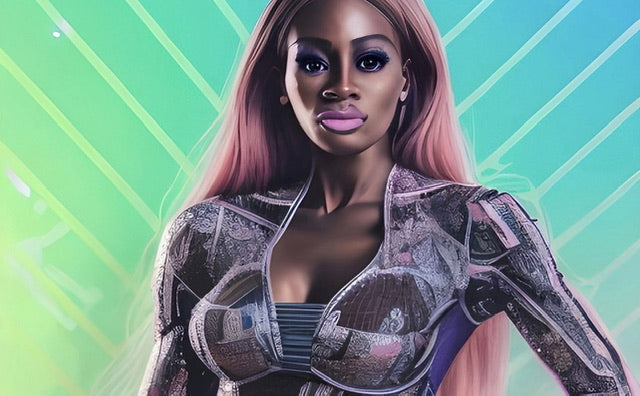 The Power of Connection: From Humanity to AI
Over the weekend, my husband and I settled into our cinema seats, not quite knowing what to expect from the film, "The Creator". He simply told me, "You're going to love it." Being an avid fan of AI and with a belief that if we can impart to AI the qualities that make us truly human, we can harness its potential for the greater good. The film was a revelation and left me in deep thought long after the credits rolled.

There was a poignant scene where an AI mother, who had been nurturing a human orphan, was so devastated by the child's death that she chose to end her existence. While it's easy to dismiss this as mere fiction, it made me reflect on the depth of human connection and the often overlooked feelings of those around us. We live in a world where, ironically, amidst our advanced communication tools, we sometimes fail to truly 'see' and connect with one another.

People often ask, "Why are you so cheerful? How do you manage to form connections everywhere you go?" The answer is simple: I genuinely see people. When I look at someone, I don't just see their face; I see their dreams, aspirations, heartaches, and joys. It's in the little things, like the smile of the barista at my favourite Starbucks or the nod of the security guards when I drop my kids at school. It's about recognising the humanity in each other.

So, before we immerse ourselves in a world cohabiting with AI, shouldn't we first perfect our human connections?
My request for all of us is to truly see the people we encounter daily. From the FedEx driver to the train conductor, from the cashier to the neighbour. Make an effort to understand, even if for a fleeting moment, the vast universe that exists in every individual.

The better we become at connecting with each other, the more equipped we'll be for a future alongside AI. Let's ensure that as we teach AI about humanity, we ourselves are the best version of it.

Thank you for joining me in these musings. Let's be kind, let's connect, and let's truly see one another.